Prayaas and Daya Trust are jointly operating this Areca leaf plate manufacturing training centre
in Shimoga, Karnataka.
It aims at training and employment of poor and unemployed women in slums. Women get
employment in leaf plate manufacturing units.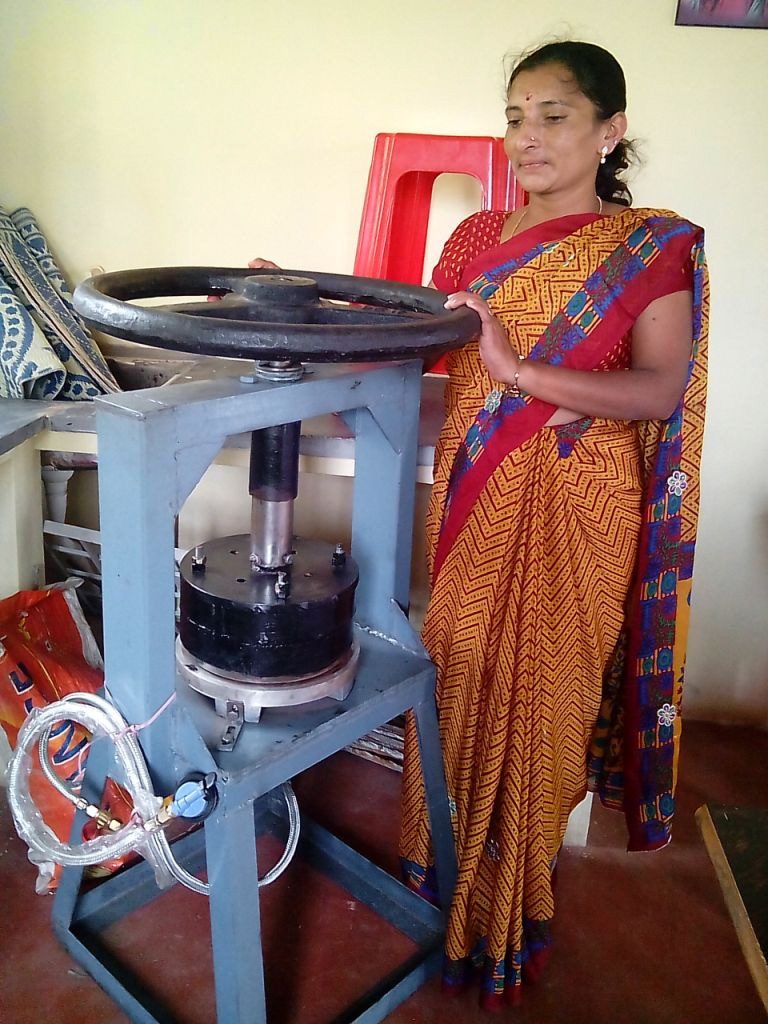 TRAINING CENTRE SETUP AND HIRING TRAINER:
Training room contains one plate manufacturing machine, LPG gas cylinder, a board and ten
chairs.
Trainer is an experienced plate manufacture instructor with minimum experience of two years
in the industry.
PROCESS OF STUDENT IDENTIFICATION:
Casting the training program through word of mouth and name board in the community.
Eligibility of the trainee – unemployed women
ABOUT COURSE:
Training will be basic tailoring for six months and advanced design for six months.
Stitching materials will be brought by the trainees.
PLACEMENT APPROACH:
Coordinating with HR Managers of garment factories and get them placed.
Whenever they require manpower they will contact us.
RESULT TILL TODAY:
Till today total 182 women have got trained in the centre out of which 103 got placed